Volatility is a tricky concept in the markets. Investors are constantly looking at how much markets are fluctuating to gauge where investor sentiment stands as a gauge for complacency, fear, or greed. In terms of predicting the end of a bull market, volatility gives us mixed signals. In this piece I wrote for Bloomberg I look into the historical track record to see if there are any relationship market volatility and previous market peaks.
*******
Last week the S&P 500 Index fell almost 2 percent over the course of a couple of days. Losses are a normal part of the equity markets, but you could forgive investors for assuming this was a substantial pullback given that market volatility has been nonexistent for more than a year. You have to go all the way back to late June of 2016 for the last drop of 5 percent or more. The last double-digit drawdown for the S&P 500 occurred in early 2016.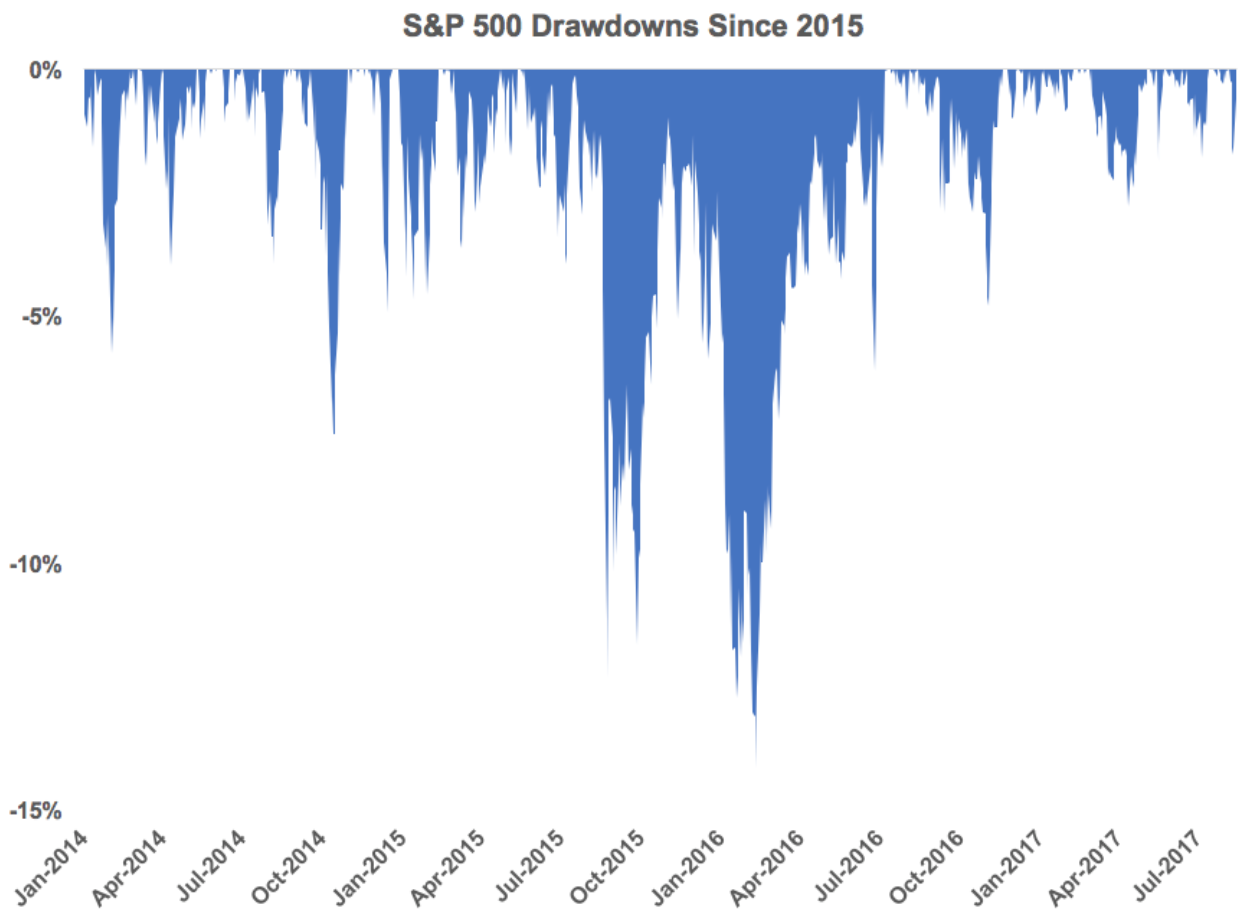 Not only have the losses been relatively shallow, but since the beginning of 2015, volatility has been about one-third lower than its long-term average going back to 1928. Plenty of investors are wondering if this is the calm before the storm. It's quite possible that a storm in the financial markets is fast approaching, yet history tells us that the calm typically lasts much longer than the storm and using volatility is not a foolproof way to predict a coming bear market.