The energy business in the U.S. is about to travel 150 years back in time.
Oil and gas companies have cut so much spending amid the biggest price crash in a generation that there are only 502 drilling rigs still active in the country, according to Baker Hughes Inc. In the next few weeks, that could fall below 488, the lowest level in records dating back to 1948, according to Paul Hornsell, head of commodities research for Standard Chartered Bank.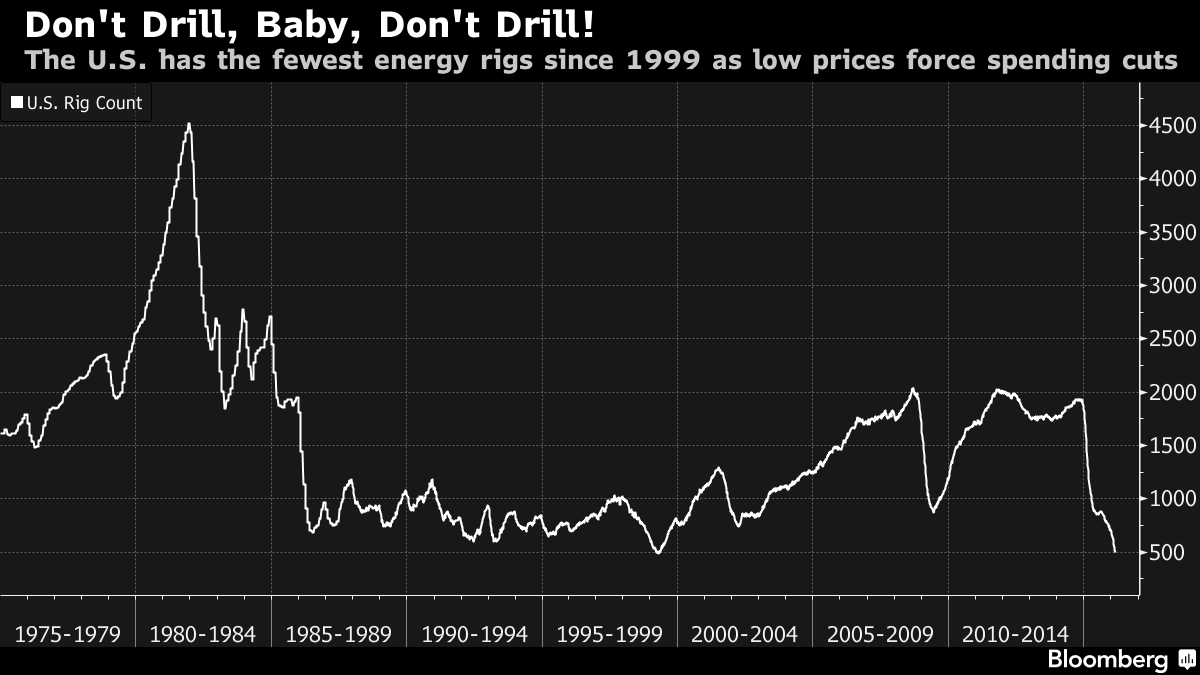 "While there is no consistent series for drilling activity before 1948, we think it likely that to find a lower level of activity would require going back to the 1860s, the early part of the Pennsylvania oil boom," Hornsell said in a research note today.
Melanie Kania, a Baker Hughes spokeswoman, said she was unable to find information pertaining to rig counts prior to 1949.